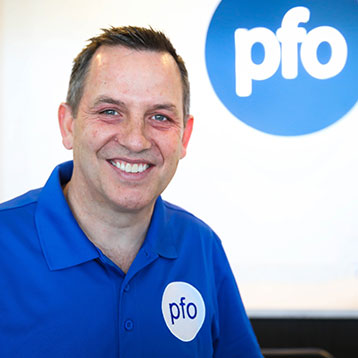 Meredith Packard, DDS
Dr. Meredith Packard has been a resident of McKinney since 1997. He and his wife Corinne were married in 1987 and are the happy parents of six children: Ryan, Scarlet, Chad, Adria, Skyler, and Clark. Dr. Packard finds great happiness in the exciting events associated with his maturing, growing family.
His time away from the office is split between a myriad of family activities and service in his local congregation of the Church of Jesus Christ of Latter-day Saints. Having been raised in the Northwest, he enjoys fishing, camping, sports, and gardening.
Dr. Packard's undergraduate education was completed at Brigham Young University.
From 1989 to 1993, he attended Baylor College of Dentistry in Dallas, where he was recognized as a four-year Dean's Honor List member. He was selected by the upperclassmen to be a member of the BCOD Odontological Honor Society, and by the faculty as a member of the prestigious dental fraternity Omicron Kappa Upsilon.
Upon receiving his doctorate in dentistry at BCOD, he entered specialty training in orthodontics at Columbia University in New York City. For two years, he studied the leading orthodontic techniques, including Straightwire, Standard Edgewise, Functional, and Begg.
He is currently a member in good standing of several national and local professional organizations, including the American Association of Orthodontists and the American Dental Association.
Upon completing his specialty training in orthodontics, Dr. Packard returned to the Dallas-Fort Worth metroplex in 1996 to work with his father, an orthodontist for 30 years. After seven years of treating thousands of patients across the metroplex, Dr. Packard established Packard Family Orthodontics in McKinney, and began his own private practice.
Packard Family Orthodontics has since expanded by opening an office in Anna, to serve orthodontic patients in Anna and the surrounding communities. Dr. Packard is committed to providing the highest quality of orthodontic care in a comfortable and pleasing environment to those who seek his professional services. He is committed to using his position as an opportunity to "Do Good Things" in the lives of his patients, their families, and the community at large.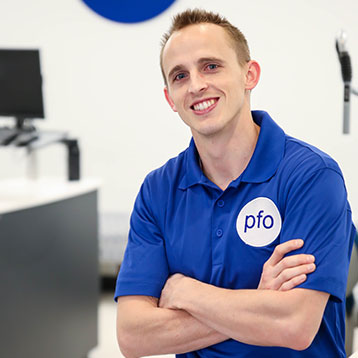 Introducing:
Ryan Packard, DDS
Dr. Ryan Packard has been a resident of McKinney from 1997 to 2006. During this time, he attended some of the original schools such as Reuben Johnson Elementary, Dowell & Faubion Middle, and McKinney High. His years in McKinney were filled with family, church, and recreational activities.
Family
Ryan is the son of Dr. Meredith Packard, the founder of PFO. Ryan is the oldest of six children. "We were taught from an early age to believe in God, work hard, and be kind to others. Saturdays were notorious for battles with the relentless garden and flower bed weeds in addition to the boiling lava hot Texas summer lawn mowing."
Church
Ryan is a member of the Church of Jesus Christ of Latter-day Saints. Through this organization, he participated in weekly scouting that ultimately resulted in achieving the rank of Eagle. Scouting wasn't all-consuming, though. As he grew older Ryan participated in other youth recreational and service opportunities for members of the congregation and community.
Recreation
Throughout his life, Ryan has always been extremely active. He participated in a variety of sports, including soccer, basketball, and football. He was an active member in both the varsity choir and football organizations while a student at McKinney High School. He played in the very first cross-town showdown between McKinney High and McKinney North football programs.
From the summer of 2006 to June of 2019, Ryan pursued his bachelor's degree in biology, a volunteer two-year church mission to the country of Taiwan, and his Doctorate of Dental Surgery. He is currently finishing work on his master's degree at Columbia University in New York City.
Prior to completing his undergraduate work, he married the lovely Jessica Kirk. They have been married for nearly a decade and are the proud parents of three children. Dr. Ryan Packard is excited to join the great family that is PFO.