Our talented team is committed to helping you and your family have a successful experience! We love each member and what they bring to PFO. Here is a peek into who they are:
---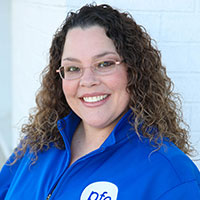 Pam
Scheduling Coordinator
I have enjoyed working with Dr. Packard since 2010. It has been a privilege to work in the orthodontic field for more than 26 years. As our scheduling coordinator, I am the first staff member our patients and families will interact with. I love interacting with all of our patients and their families, and helping them begin their journey to a beautiful smile.
Aside from my commitment to our patients, I truly enjoy spending time with my family. My husband Joe and I reside in Plano and together have been blessed with three beautiful children and two adorable Chihuahuas, Lilo and Stitch. Most weekends you will find me attending one of the numerous activities my children are involved with. From baseball, swim, and FFA, to NHS and orchestra, you will always find the biggest cheers on the sidelines from me and my husband!
---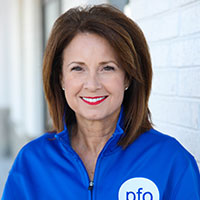 Lynn
Scheduling Coordinator
Hi, I'm Lynn, the first person you'll meet at PFO. My responsibility at PFO is to make sure that you have a quality experience, which involves scheduling appointments for you and your family. I've have been assisting PFO for more than 15 years. I'm here to listen and answer your questions; customer service is my passion!
---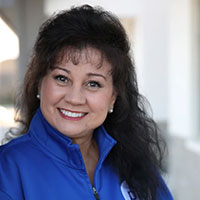 Natalie
Treatment Coordinator
I was born and raised in southern California. I moved to McKinney a half dozen years ago with my wonderful husband and we love it. We have two sons, Travis and Trevor, and a daughter, Charlie Sue. We also have four grandchildren: Logan, Christian, Molly, and Stella. I enjoy spending time with my mother Ana; she's my best friend. I love to read true stories, scrapbooking, camping, and cooking. In our spare time, we enjoy barbecuing for family and friends.
I have worked in orthodontics for more than 25 years and have been with the PFO family for the last few. I can't imagine doing anything else. I am currently assisting Dr. Packard with new patient exams and helping our patients step into the wonderful world of orthodontics. I am truly blessed to be a part of the PFO family.
---
Daphne
Financial Coordinator
I was born in Nome, Alaska, raised in Boise, Idaho, and have lived in Texas for nearly 40 years. I have been happily married for all those Texas years to my husband Kevin. I am the mother of five amazing kids and grandmother to 11 adorable little ones! We loved raising our kids in Texas.
I have worked in the orthodontic field since I was eight years old: first helping in my Dad's practice cleaning instruments and trays, then assisting, and eventually helping to open multiple practices. I currently work in finance and insurance here at PFO. I love our PFO family!
---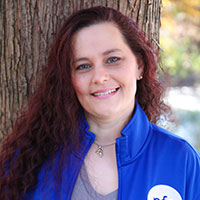 Shanna
Clinical Coordinator
I am a registered dental assistant, having worked for PFO since 2010. I assist Dr. Packard in the clinic and help where needed throughout the office. I love to see the smiles of our patients when they get their braces off. I am a proud mom of a son and enjoy spending time with my family.
---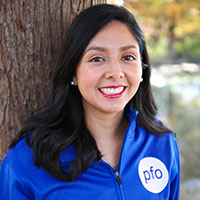 Chely
Clinical Assistant
My name is Aracely, but I go by Chely for short. I am a mother, wife, and student. I am going to school for business management. I enjoy a variety of things, such as reading, music, sports, and I enjoy trying new things.
I've worked at Packard Family Orthodontics since 2013 and enjoy meeting new patients and hearing their stories. Can't wait to meet you!
---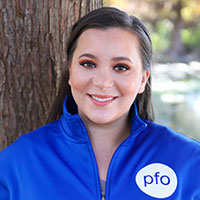 Deidra
Clinical Assistant
My name is Deidra. I am a sister to four and an Auntie to 11. I'm an avid reader and artist. I love so many things, such as music, sports, and food!
I started at Packard Family Orthodontics in 2016. I have enjoyed meeting the families that come into the office and the environment that is at PFO.
---