September 20th, 2023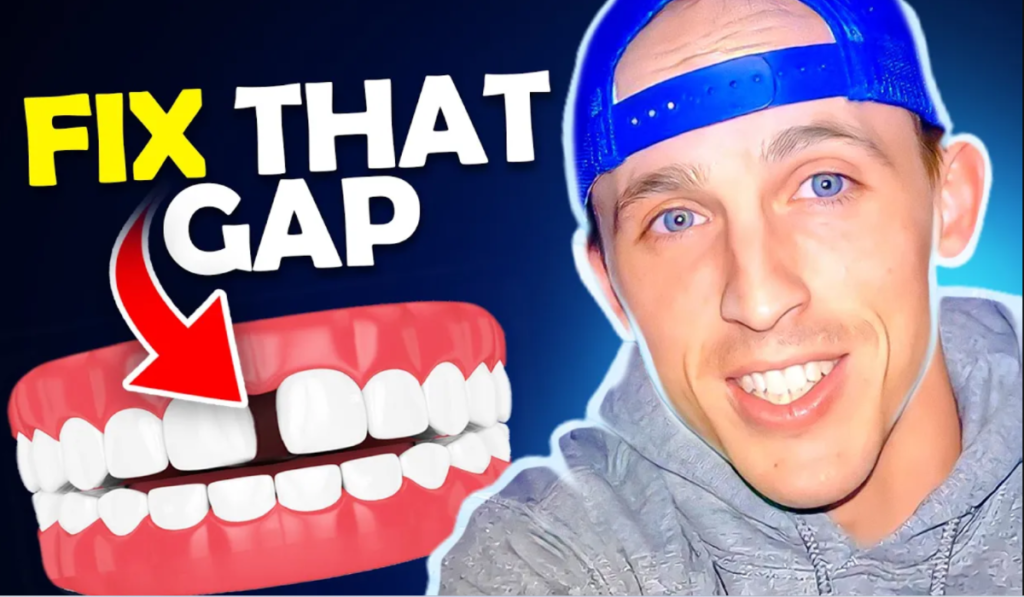 Introduction
Do you have a gap in your teeth right in the center? If you do, you're not alone. Many individuals, both young and old, experience spaces or gaps between their teeth. In this blog post, we will explore the reasons behind central diastema, a term used to describe the gap between the top two front teeth, and discuss what you can do about it. Packard Family Orthodontics in McKinney and Anna, Texas, is here to guide you through this journey.
Understanding Central Diastema
Spaces or gaps between teeth can occur anywhere in the mouth. During childhood, having gaps between baby teeth is quite common as it can facilitate the eruption of permanent teeth. However, one specific type of spacing issue that often concerns individuals is the central diastema, which occurs between the top two front teeth.
Central diastema typically emerges during a critical developmental stage, usually between the ages of seven and nine. At this time, the permanent canines start to descend into place, pushing the front four teeth slightly apart. This natural process results in a small space between the top central incisors, and in most cases, this spacing is a normal part of dental development.
Causes of Central Diastema
Natural Development: As mentioned earlier, the development of central diastema during childhood is often a natural and temporary occurrence. It typically resolves on its own as the permanent canines continue to descend and push the front teeth back together.
Muscular Bands (Frenum): Some individuals have a muscular band of tissue that connects from the upper lip to the gums and can extend down to where the front teeth meet. If this band is unusually thick or restrictive, it can create and maintain a central diastema. In such cases, treatment may involve orthodontic procedures to close the gap followed by a phrenectomy to reduce the tension caused by the frenum.
Extra Tooth: In some cases, a central diastema may be caused by the presence of an extra tooth located in the middle of the front teeth. Removing the extra tooth can facilitate natural closure of the gap, but orthodontic treatment may still be necessary to ensure the teeth align properly.
Adult Spacing: In adulthood, central diastema can also occur due to various factors, such as larger bone structures or smaller teeth. If you have a significant gap between your front teeth as an adult, orthodontic treatment, like braces or Invisalign, may be recommended to close the space.
Our Approach
The approach to treating central diastema depends on the specific cause and age of the individual. In many cases, orthodontic treatment, such as braces or Invisalign, can be used to close the gap between the front teeth. Additionally, if a frenum is contributing to the spacing issue, a phrenectomy may be performed to alleviate the tension.
It's essential to consult with a professional orthodontist and if you are located in McKinney and Anna, Texas, you can come and visit Packard Family Orthodontics to determine the best course of action for your unique situation. We can provide personalized recommendations and create a treatment plan tailored to your needs.
Why Choose Packard Family Orthodontics?
Expertise: Our skilled orthodontists have a wealth of experience in treating central diastema and a commitment to staying at the forefront of orthodontic advancements.
Cutting-Edge Technology: We utilize state-of-the-art technology to provide accurate diagnoses and treatment plans, ensuring the best possible outcomes for our patients.
Personalized Care: We understand that every patient is unique, and we tailor our treatments to address your specific needs and concerns.
Friendly Environment: Our team creates a welcoming and comfortable atmosphere, ensuring you feel at ease throughout your orthodontic journey.
Packard Family Orthodontics is your trusted partner in McKinney and Anna, Texas, offering expert guidance and orthodontic solutions to help you achieve a beautiful, gap-free smile.
Book your appointment with Dr. Ryan Packard today for your initial consultation. Don't hesitate to reach out to us for a consultation marking the first move in enhancing your smile. We look forward to welcoming you to become a part of the Packard Family Orthodontics community!